eCommerce
Innovative, entertaining, seamless: you want to offer end users playful shopping experiences and resellers rapid and trader-specific differentiated purchasing options? We develop smart and customer-oriented solutions, regardless of whether they are for your B2B or B2C distribution channels. Our service portfolio ranges from consulting through implementation extending to the offer of support and further development.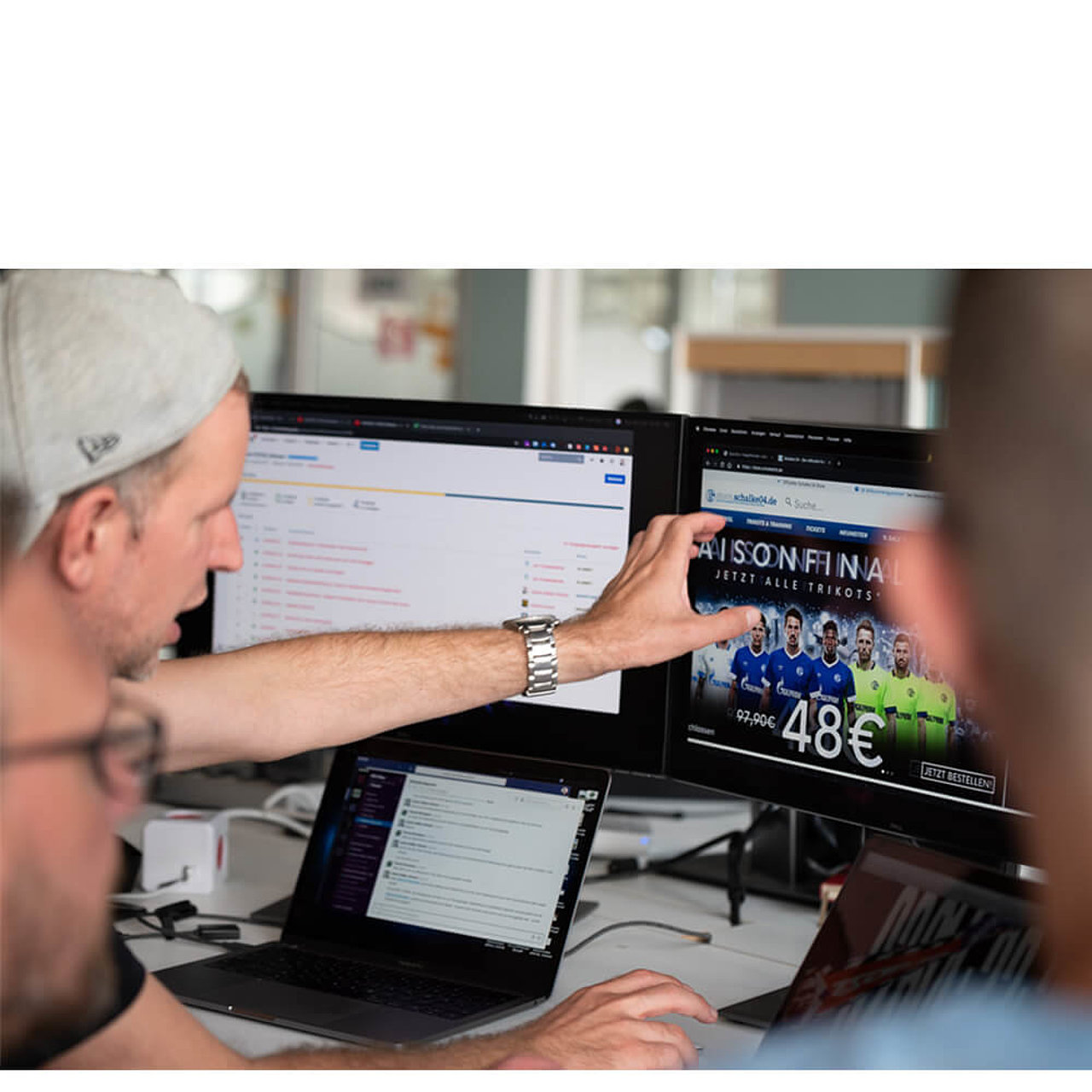 Our Service for you
We jointly analyse your product portfolio to begin with and investigate how your marketing and sales processes are set up. Personas and Touchpoints are defined to do this to understand and access your target group and to establish which digital services can support you.
In the second step we consult you regarding the system selection and optimisation. We develop attractive and CD-compliant store designs in addition to creative product presentations, connect interfaces and integrate PIM/ERP and other relevant IT systems.
By providing you with constant support and usability optimisation, we support you in consistently further developing your store solution. Here we think in an omnichannel manner in order to develop a viable e-commerce platform across all channels.
Our projects
Services
Integration logistics (DHL, UPS, Hermes, DPD etc.)
Integration Payment (Payone, Concardis, Heidelpay, Klarna etc.)
Conversion Rate Optimization
Technologies employed
A BREATH OF FRESH AIR FOR YOUR INBOX
Projects. Trends. Events. Jobs. You can subscribe to brandung's newsletter here.