Agile project management at brandung
When we develop digital products for you, we need to be able to respond quickly to changing conditions or situations. What is the basic prerequisite to this end? Our agile development processes in accordance with Scrum and Kanban. And despite this, no two products or projects are alike. Here you can find out what this means for our common workflow.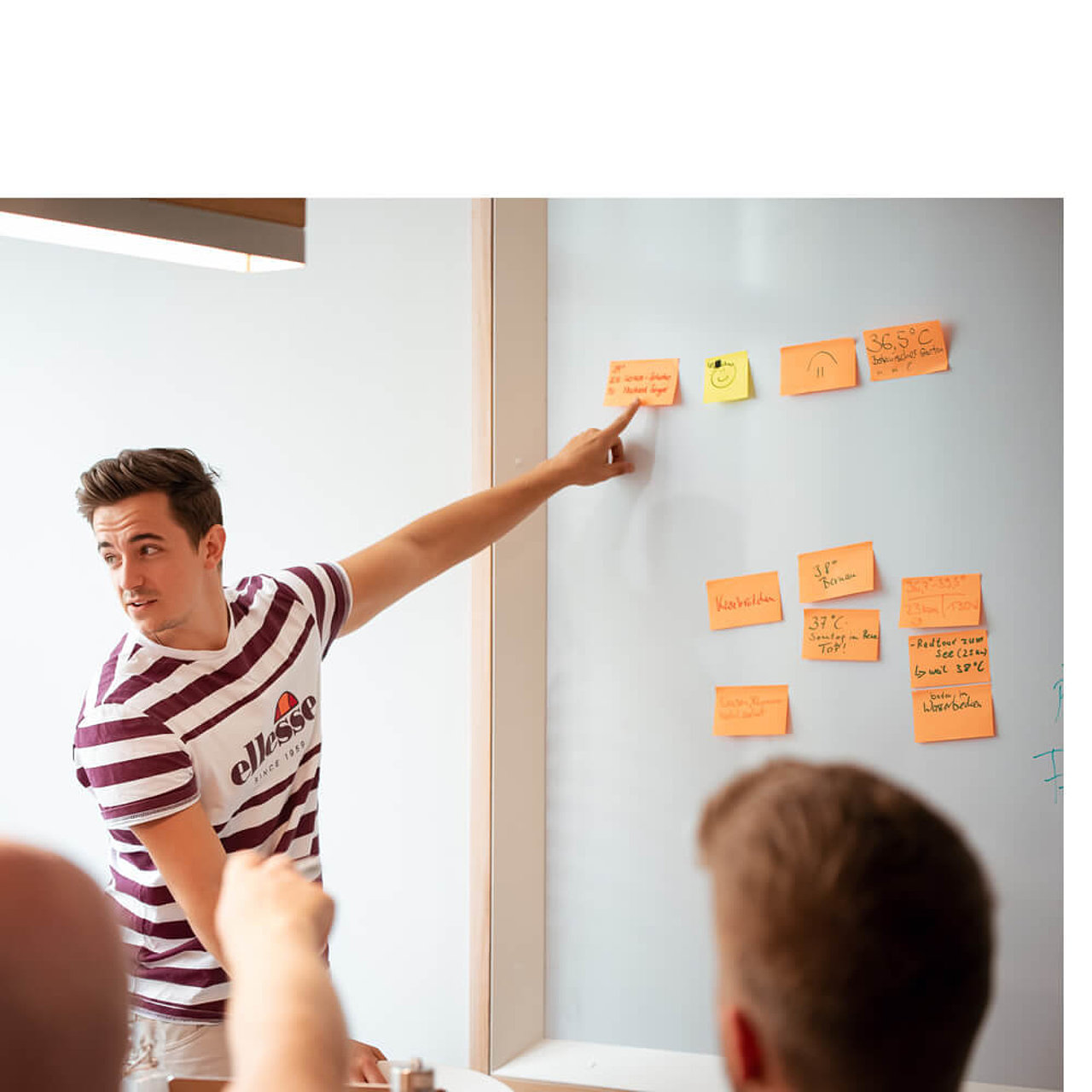 Working with us is like this:
In order to ensure an ideal project sequence it is important for us that we address your specific needs. The fact that we work in an agile way does not mean that we approach every project in the same way – on the contrary. We employ flexible models and always adapt to the individual requirements of a project in terms of the make-up of our team and our working methods.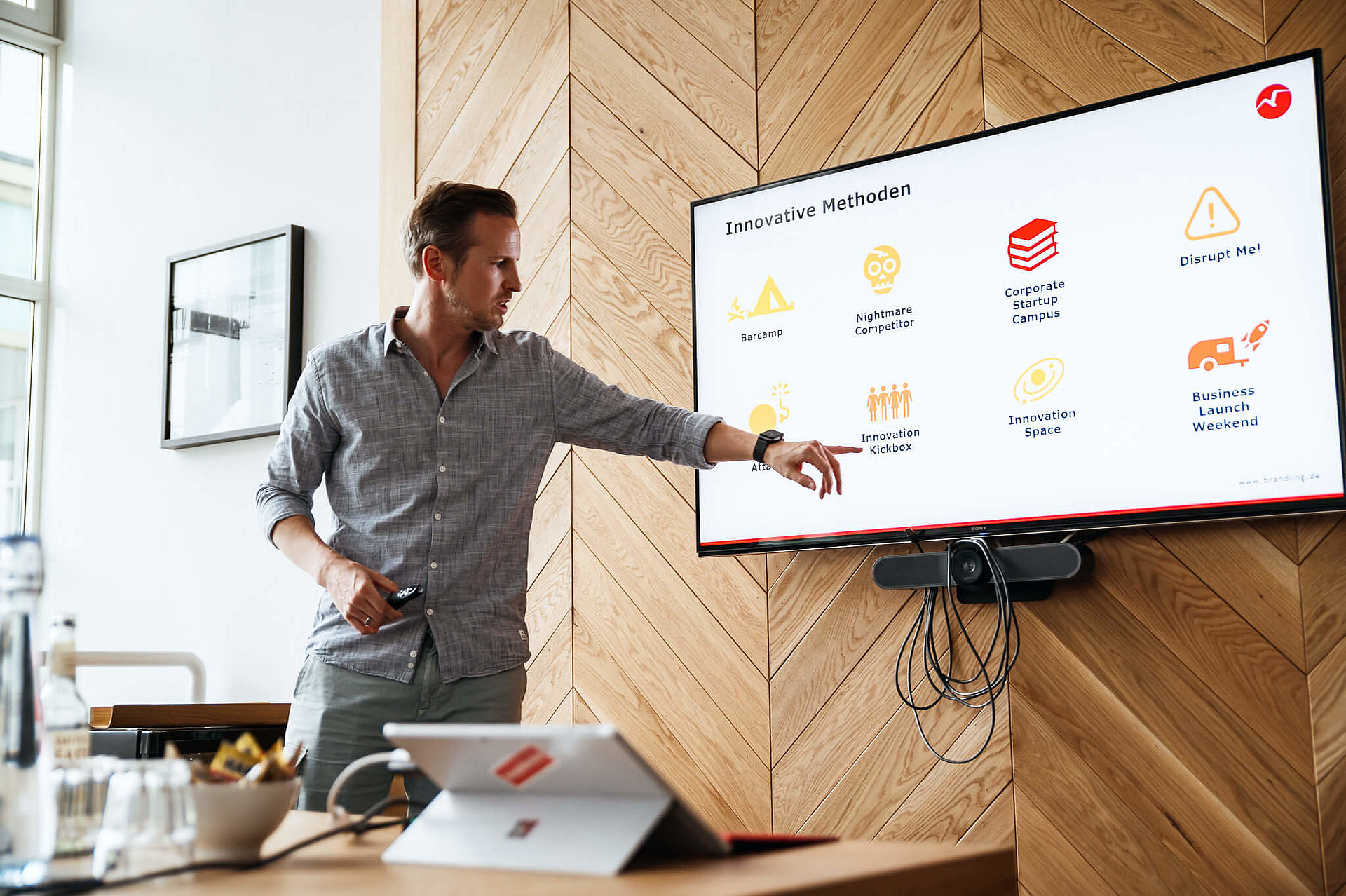 Your advantages in the field of agile project management:
Problems can be detected earlier and rectified more quickly.
Products can be tested and optimised more quickly
Results can be adapted to markets, competitors and technologies more quickly and in a less complicated manner
The communication runs simply and efficiently
Interdisciplinary teams develop innovative and user-friendly solutions
Our teams:
You gain the entire manpower for your project with us: more than 170 account and project managers, designers, UX concept developers as well as frontend and backend developers work at brandung. The team for your project will be put together in-house and with an interdisciplinary makeup. We jointly develop innovative and customised solutions in the agile development process in accordance with Scrum and Kanban. Find out more about your advantages in collaborating with us here.