Für unseren Standort Köln suchen wir ab sofort
Freelancer (w/m/d)
Hin und wieder haben wir Projektspitzen, für die wir zeitlich begrenzt externe Unterstützung für einzelne Projekte einsetzen. Wenn du gerne im Agenturumfeld arbeitest und an einer Tätigkeit als Freelancer interessiert bist, dann tritt gerne mit uns für zukünftige gemeinsame Projekte in Kontakt.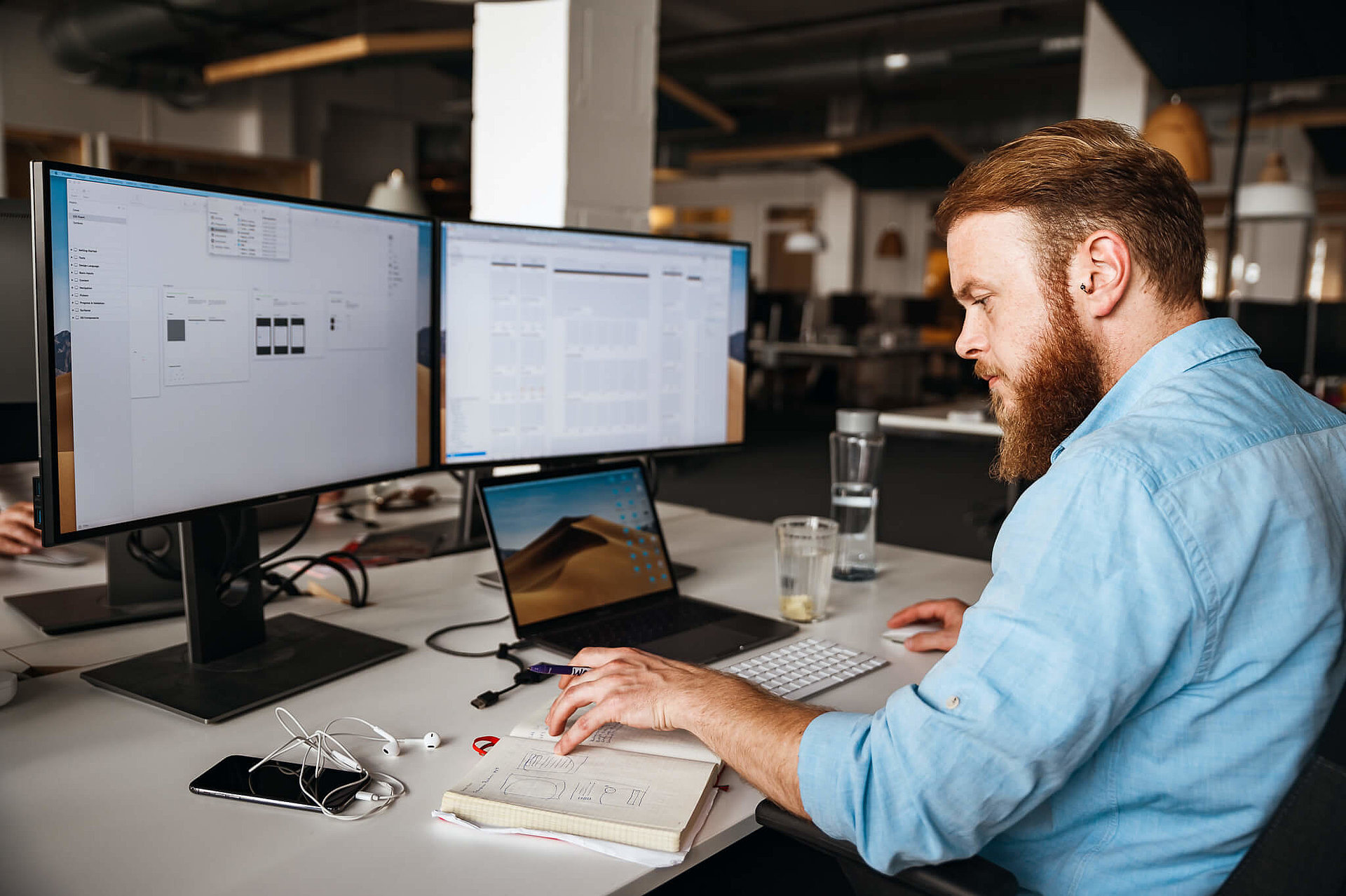 Du bist selbstständiger Webentwickler im Bereich PHP oder Javascript Entwicklung? Oder du bist Spezialist/-in für UX oder UI? Dann schick uns gerne deinen Kontakt und deine Referenzen oder dein Portfolio zu.
In folgenden Bereichen kannst du uns unterstützen:
In der Frontend Entwicklung setzen wir gelegentlich Freelancer im Bereich JavaScript (React, Angular 6/7 und VueJS) ein.
Im Backend kannst du uns mit deinen Expertisen in folgenden Technologien unterstützen: TYPO3, Symfony, Shopware und Magento 2.
Als selbstständiger UX Designer/ Konzepter solltest du fundierte Erfahrung mit Konzeptentwicklung für E-Commerce Plattformen, Webseiten, webbasierten Anwendungen sowie E-Mail-Marketing haben.
Im Design arbeiten wir vor allem mit Sketch und InDesign. Arbeite mit uns als freier Art Director an spannenden Web Projekten.
YOUR APPLICATION SEQUENCE
It can't happen quickly enough for you? Excellent – long waits do not apply to our application process. It is our aspiration that you will receive feedback within at least a week following each recruitment step. We do of course address the individual needs of all our applicants, but in order to provide you with a first impression, here is a rough guide to our application process.
Applying online
Found your dream job? In that case it is now up to you!
Telephone interview
Getting to know each other for the first time: A discussion with our HR department
Job interview
Getting to know us on-site in a meeting with our HR department and your future line manager
Test day
Get to know your everyday working routine and your team on site!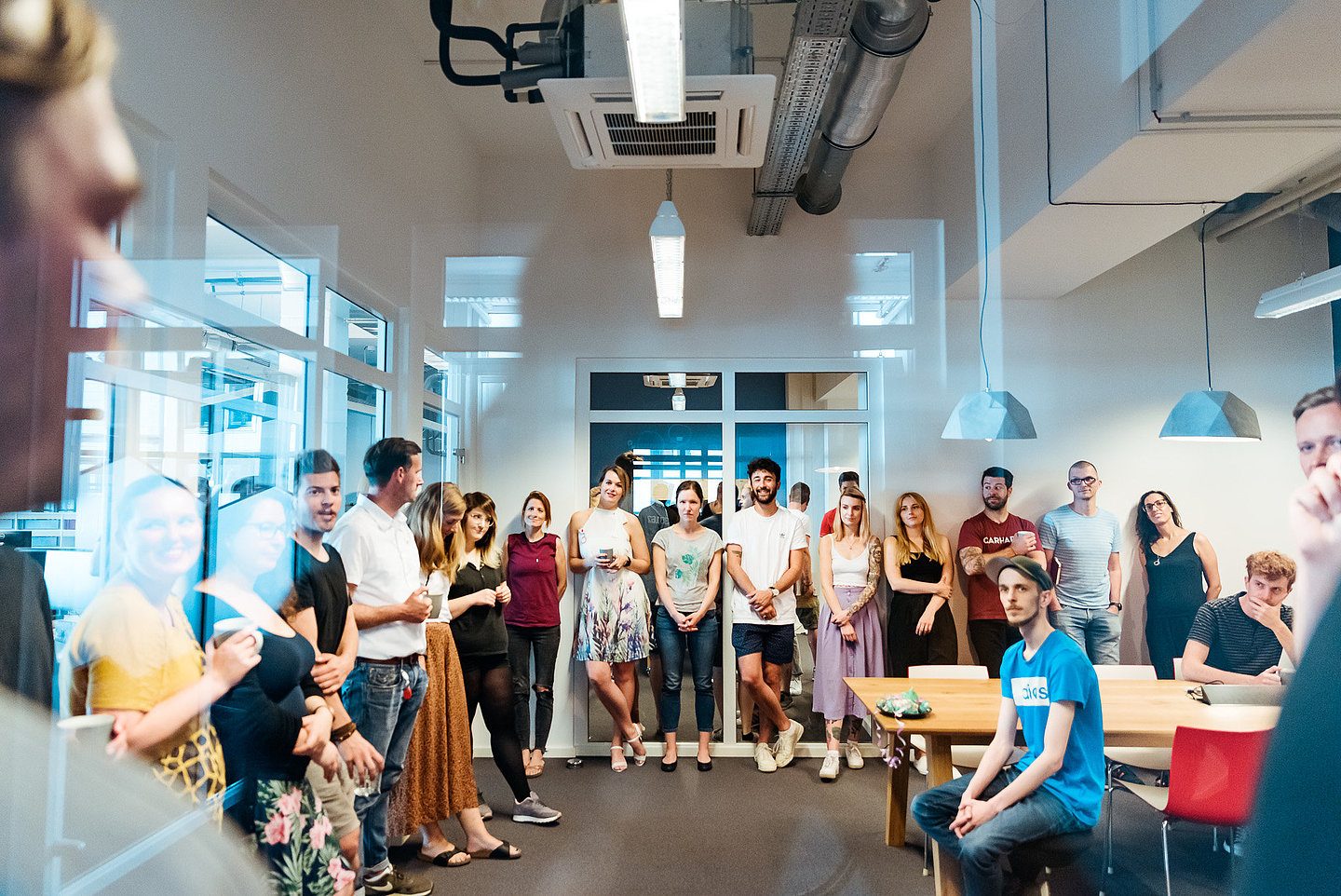 WHY MOVE TO BRANDUNG?
15 Reasons that speak in favour of us
You can't choose your own family, but you can choose your employer. It is understandable that you would therefore like to gain an overview of your benefits working for us. In this case, we submit an application to you first!

More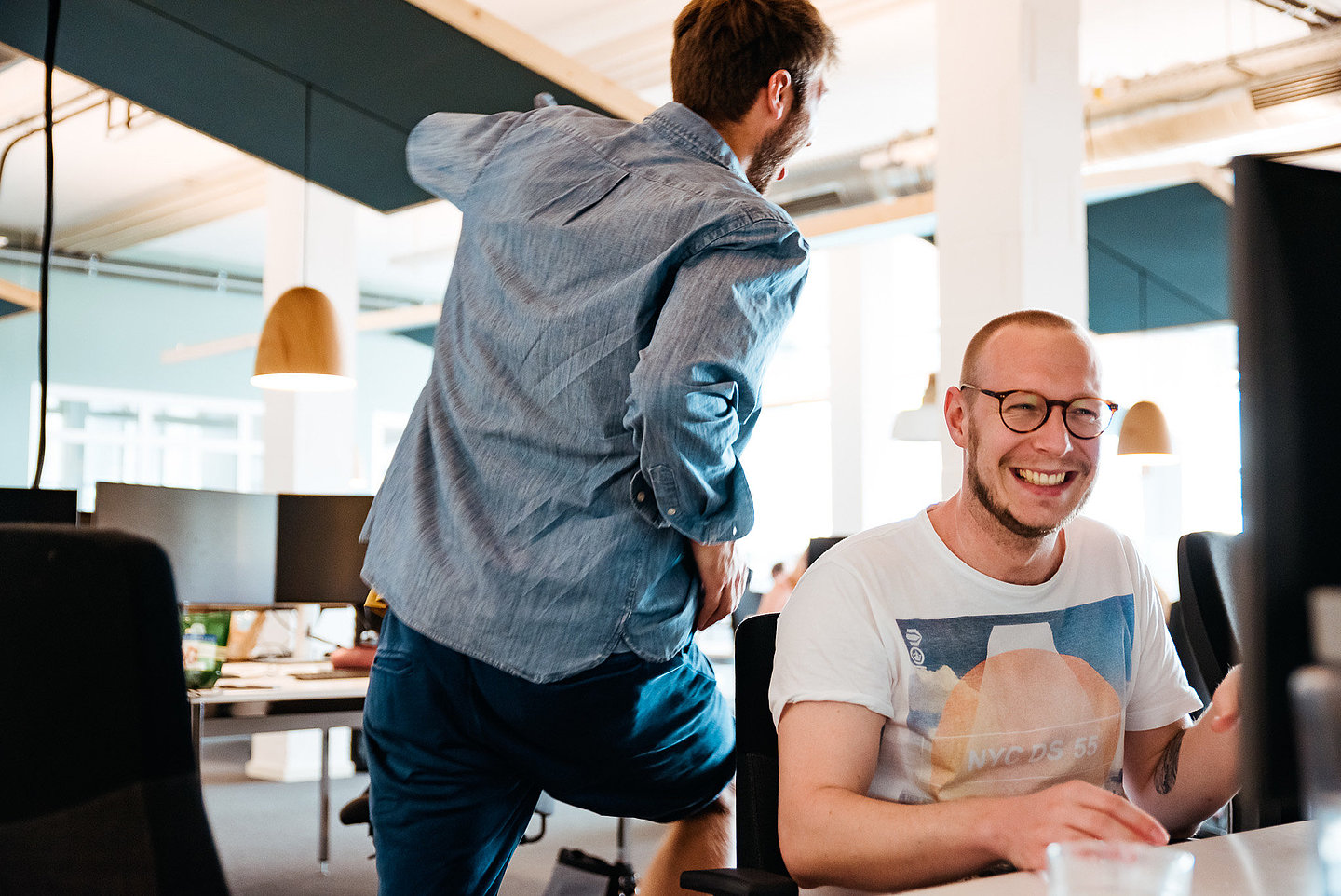 Insights
what you see is what you get
Smart employees, zany characters and a not inconsiderable feel good factor: Become better acquainted with the Berlin and Cologne brandung offices here. After all you do want to know what you are letting yourself in for, right?
More
A BREATH OF FRESH AIR FOR YOUR INBOX
Projects. Trends. Events. Jobs. You can subscribe to brandung's newsletter here.