Für unseren Standort Berlin suchen wir ab sofort
Initiativbewerbung
Nimm Anlauf und spring in die brandung! Erfrische uns mit deinen kreativen Ideen und technischen Skills und treib unsere inhabergeführte Digitalagentur für smarte Online Kommunikation und E-Commerce Lösungen stromaufwärts.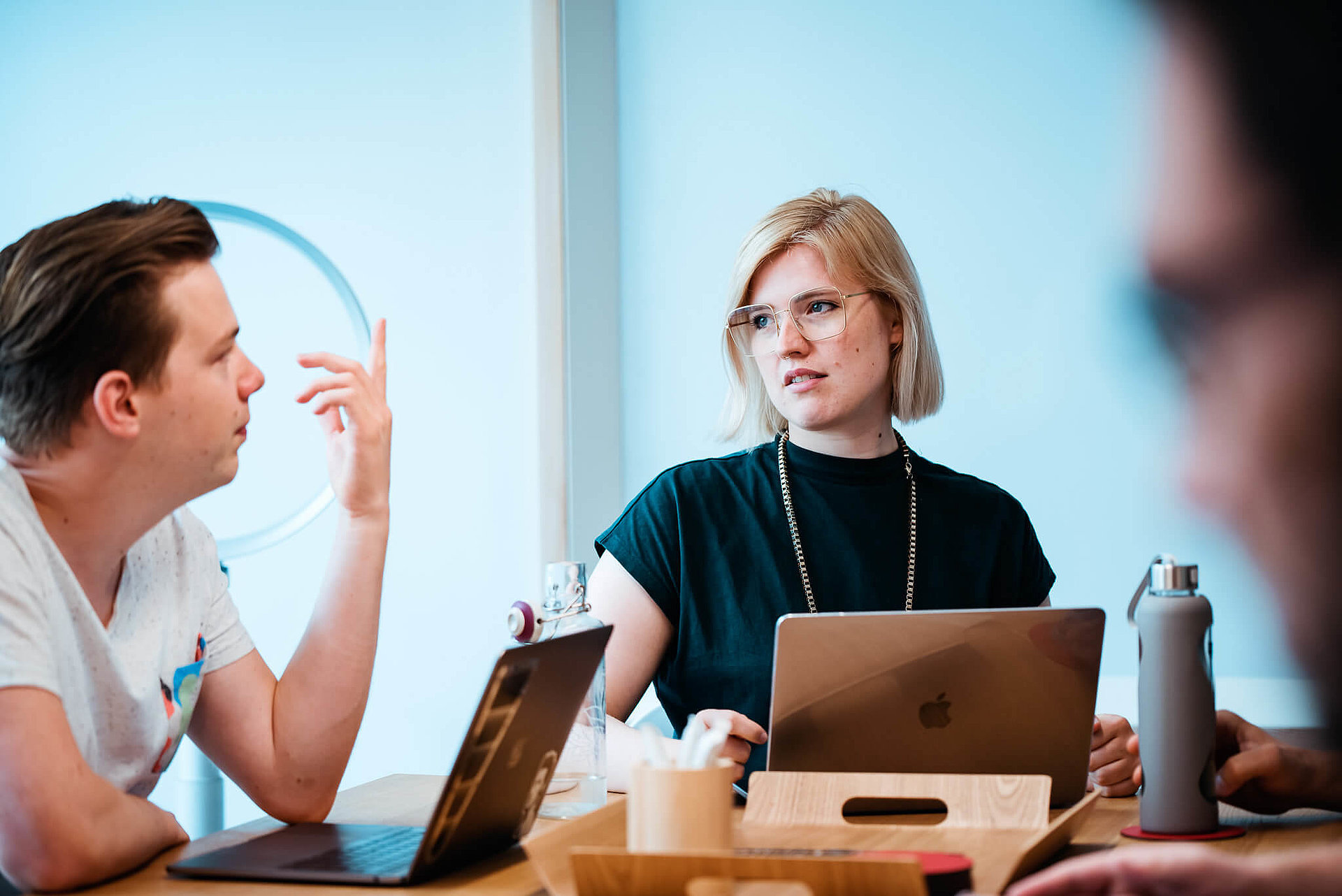 Warum es sich lohnt in die brandung zu springen?
Wir bieten dir nicht nur einen deinen Qualifikationen angemessen Einstieg, sondern unterstützen dich unter anderem mit Weiterbildungen dabei "step by step" die Karriereleiter hinaufzusteigen.
Zu einer guten Arbeitsatmosphäre gehört auch ein gutes Miteinander. Darum fördern wir den kollegialen Zusammenhalt mit gemeinsamen Feierabendbier, Tischtennis- und Kickerturnieren oder netten Grillabenden.
Egal ob du gerne lange schläft oder früh aufstehst, wir akzeptieren deine Gewohnheiten und geben dir die Möglichkeit morgens flexibel zu starten.
In unserem technisch modern ausgestatteten Büro im beliebten Stadtteil Kreuzberg, hast du nicht nur die Möglichkeit deine Hardware selbst zu wählen, sondern auch deinen Arbeitsplatz.
Du arbeitest an spannenden Projekten für Kunden wie McFit, Hertha BSC und Carhartt.
Noch mehr Gründe findest du unter:15 gute Gründe, die für brandung sprechen.
Dein Team
An unseren Standorten in Köln und Berlin arbeiten mehr als 180 Mitarbeitende an innovativen Projekten für Kunden wie 1. FC Köln, Ferrero, Steiff, McFit, HDI und WWF. Unsere agilen Workflows ermöglichen dir effektive Teamarbeit in allen Bereichen - Projektmanagement, Kreation und Entwicklung. Mach dir ein erstes Bild von unserem Arbeitsalltag und von deinen neuen Kollegen.
YOUR APPLICATION SEQUENCE
It can't happen quickly enough for you? Excellent – long waits do not apply to our application process. It is our aspiration that you will receive feedback within at least a week following each recruitment step. We do of course address the individual needs of all our applicants, but in order to provide you with a first impression, here is a rough guide to our application process.