TAKING THE PLUNGE AT BRANDUNG
You want to creatively let off steam, develop stylish user interfaces and sophisticated digital applications? You want to integrate technical innovations within your daily work, launch the club store today and put the next healthcare portal on the starting grid tomorrow? Then please scroll down.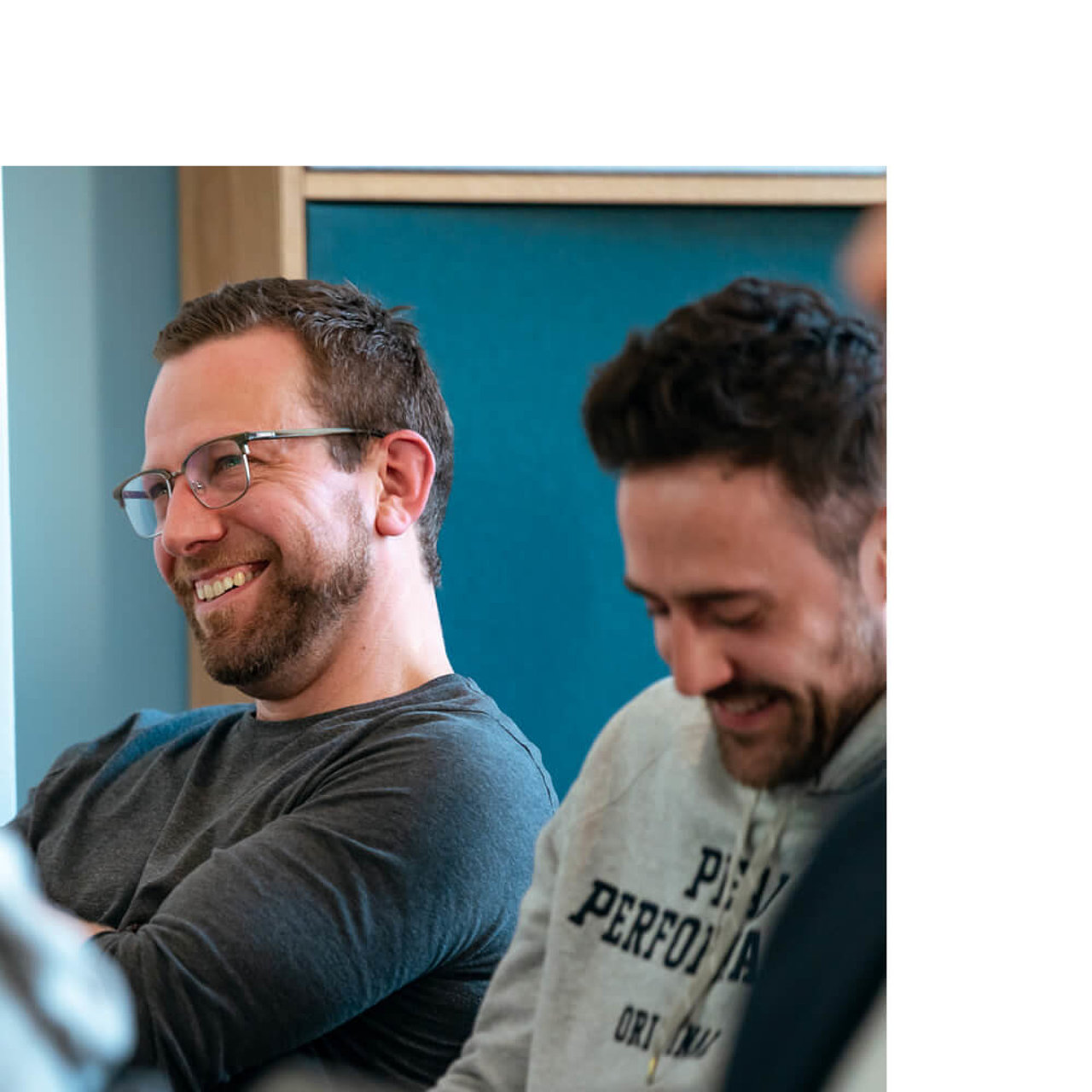 BRANDUNG IS LOOKING FOR NEW STAFF
Wanted! Talented frontend and backend programmers, UX designers, art directors, project and account managers as well as HR staff, office managers, system administrators and online marketers work for us who would be delighted to have new recruits in their teams - whether they be junior or senior staff, trainees or working students. You will find all the latest vacancies here.
YOUR APPLICATION SEQUENCE
It can't happen quickly enough for you? Excellent – long waits do not apply to our application process. It is our aspiration that you will receive feedback within at least a week following each recruitment step. We do of course address the individual needs of all our applicants, but in order to provide you with a first impression, here is a rough guide to our application process.
YOUR CONTACTS
Names are good but it is better to be able to put a face to a name: whom should I actually send my application in this case? With whom will I have my first interview? Your first contact with us always goes through our HR department – and here you get to see directly with whom you are dealing.
EMPLOYEE CENTRICITY
Not just a buzzword but a conviction we have put into practice
Not just a buzzword but a conviction we have put into practice
Cheesy but true: in the main we absolutely love working here and are proud that people also sense this is the case throughout all the various channels. But at the same time an open feedback culture is very important to us here and we are constantly trying to improve ourselves. Obtain an overview here of what (former) employees and applicants have to say about us.
160 Bewertungen