On the exact same wavelength
You want to be inspired and to inspire others? You wish to be involved in exciting projects where you can grow your skills? And in doing so you wish to be able to discuss things as an equal and to cooperate with the best colleagues in the world? Excellent – in that case we should really get to know each other better!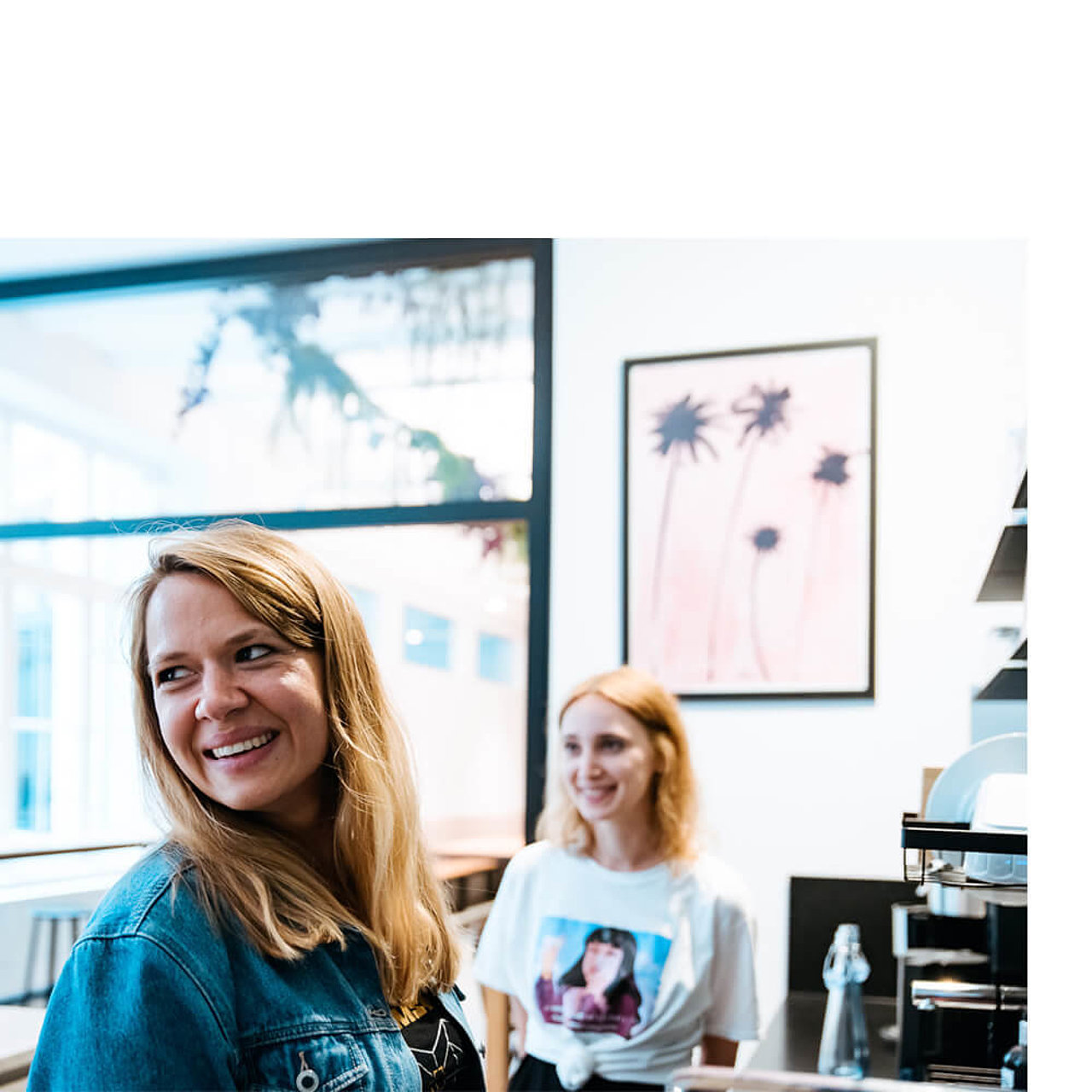 This is brandung
There are digital agencies like sand on the sea - so why jump into our surf? Each of us has different ideas about his perfect workplace: modern workspaces and flexible working hours, great team spirit inside and outside the projects as well as espresso flat and beer after work. Get a direct impression of us and our offices here.
Your application sequence
It can't happen quickly enough for you? Excellent – long waits do not apply to our application process. It is our aspiration that you will receive feedback within at least a week following each recruitment step. We do of course address the individual needs of all our applicants, but in order to provide you with a first impression, here is a rough guide to our application process.
Your contacts
Names are good but it is better to be able to put a face to a name: whom should I actually send my application in this case? With whom will I have my first interview? Your first contact with us always goes through our HR department – and here you get to see directly with whom you are dealing.
Employee centricity
Not just a buzzword but a conviction we have put into practice
Cheesy but true: in the main we absolutely love working here and are proud that people also sense this is the case throughout all the various channels. But at the same time an open feedback culture is very important to us here and we are constantly trying to improve ourselves. Obtain an overview here of what (former) employees and applicants have to say about us.

160 Bewertungen