Easy. Agile. Customised. That is
MADE BY brandung
See more
PROJECTS
New in
Wonderful designs, cutting-edge technologies and a brilliant user experience are merged with a rapid grasp of what our customers need: We create digital solutions that make the difference.
View all references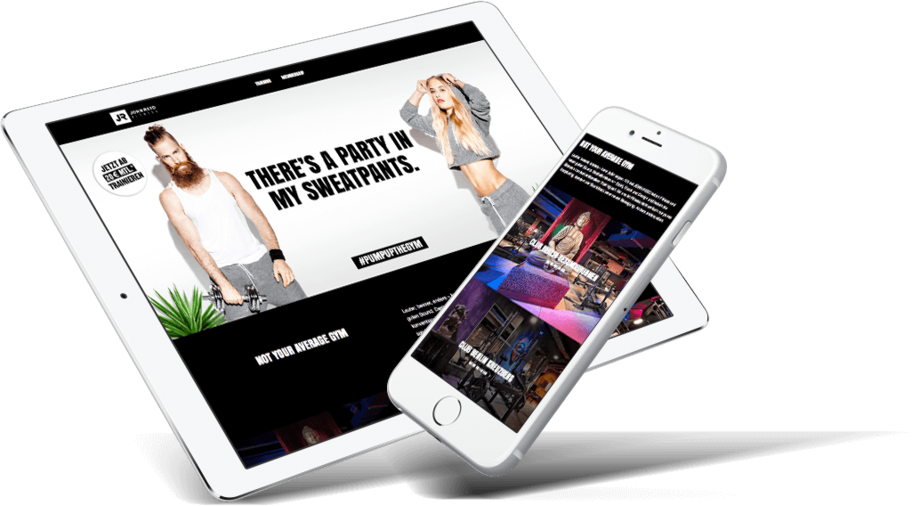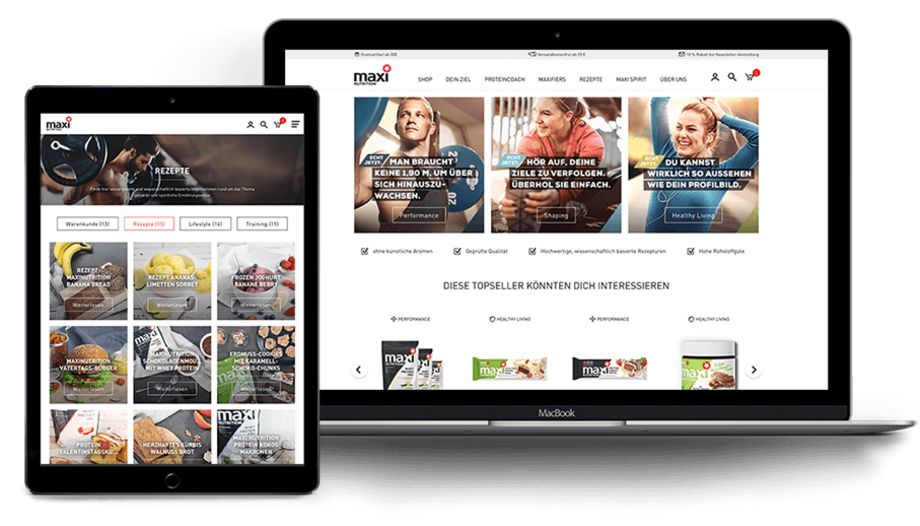 Creativity meets technology

since 2003
We are brandung! The independent digital full-service agency for digital communication, eCommerce and online marketing. We provide solutions in a complete package: ranging from strategic consulting through design and technical development to maintenance. Our clients come from the healthcare, insurance and finance, industrial, football, retail, fashion and FMCG sectors. However, that is not everything by a long shot: we are curious and explore new fields every year - as lateral thinkers, we constantly seek new challenges. To date more than 140 smart minds and lateral thinkers ensure that clients such as C&A, porta!, HDI, MEDION, McFIT, Carhartt WIP, 1. FC Köln and FC Schalke 04 place their trust in us.
Wanted - Digital Thinkers
We require a German language level of B1 or higher, this is why our job postings are only available in German!
Whether you are a techie, UX developer, project manager or a designer: we look forward to recruiting motivated new faces for our teams in Cologne and Berlin. Have a lookt at our agency insights and job offers.
See our job offers (only in german)
Our services
We develop websites, online shops and digital applications, which raise users' pulses. We create unique designs and develop sustainable concepts for the simple editing and maintenance of digital platforms. Ranging from a MVP to a high end product with all the premium features: in all our projects we find a solution that is perfectly tailored to our clients' needs.
#brandungagency
Be part of it. During projects and when brandung is on tour, as part of our lively agency activities or at training sessions at the brandung campus: It's all available on Facebook, Instagram and Twitter!
#WirBleibenZuhause-Challenge: Wir wollen uns der Bewegung anschließen und ein Zeichen setzen für Solidarität und gesellschaftlichen Zusammenhalt in diesen Zeiten! Trotz der Arbeit im #homeoffice unterstützt sich #teambrandung gegenseitig – denn #SharingIsCaring! 🙂 Bitte nehmt Rücksicht aufeinander ❤️ Und vielleicht konnten wir euch auch ohne Aprilscherz ein kleines bisschen zum Schmunzeln bringen 😉 . Wir nominieren für die #WirBleibenZuhause-Challenge:  @creativemornings, @railslove, @palmerhargreaves_de und @serviceplan . . . #klopapierchallenge #stayathomechallenge #stayhome #zusammengegencorona #covid19 #corona #virus #coronavirus #stayathome #challenge #solidarity #digitalagency #agenturbrandung #köln #cologne #berlin
#welcometothefamily! Bei uns in der Kölner brandung sind Doro (Junior Art Director) und Inga (Junior HR Manager) noch vor dem Umzug ins #homeoffice gestartet. Und da ja bekanntlich die Not erfinderisch macht, gibt es von unseren Neustartern Lara (Auszubildende Marketingkommunikation, Berlin) und Johannes (Junior Project Manager, Köln) ein virtuelles Gruppenfoto via Teams! Schön, dass ihr dabei seid 😊 . . . #teambrandung #springindiebrandung #newbies #herzlichwillkommen #sayhitothefamily #teamlife #welcome #onboard #agencylife #artdirector #humanresources #azubi #marketing #digitalagency #agenturbrandung #köln #cologne #berlin
Das Netflix für deine Fitness!💪 Wir haben für unseren Kunden @mcfit den Livestream "The Big Pump" integriert, mit dem ihr zuhause richtig gefordert werdet. No excuses!💦 Schaut mal rein - gleich um 18 Uhr gibt's z.B. ein @johnreedfitness_ Special mit @felix_lobrecht! . ⬆️Den Link gibt's oben in der Bio! . #livestream #thebigpump #kraftsport #fitness #liveworkout #workout #livekurs #mcfit #johnreed #johnreedfitness #felixlobrecht #digitalworkout #digitalcommunication #digitalproject #mobilefirst #fitness #fitnessstudio #mehrpower #fürmehrwow #stolzaufmich #gym #digitalagency #digitalagentur #agenturbrandung #berlin
#supportyourlocal hero AKA Café, Pizzeria, Imbissbude,...!🍟🍕🥗🍱🧁. Unsere Chefs überraschten uns heute mit der grandiosen Aktion, auf Agenturkosten Lunch von unserem kulinarischen Lieblingsplatz in Köln und Berlin zu holen. Das lassen wir uns nicht zwei Mal sagen - ein paar Eindrücke gibt es in den Stories!😉 Merci, es war uns ein Fest!❤️💙. #supportyourlocals #supportyourlocalbusiness #supportyourlocalrestaurants #lieblingscafé #imbiss #lunchtime #lunch #homeoffice #homeofficegoals #homeofficelife #agencylife #agenturleben #stayathome #stayhome #stayhomeclub #teambrandung #teamlife #agenturbrandung #digitalagency #digitalagentur
#stayhealthy, #staytuned: In der Mittagspause gab es für uns heute virtuelles Fitnesstraining! 💪 Personal Trainer @dustintyburzyfitness hat uns ziemlich ins Schwitzen gebracht. Dankeschön für das tolle Workout 🙂 –dank der aktiven Pause konnten wir völlig refreshed im #homeoffice weiterarbeiten! . . . #teamworkout #teambrandung #agencylife #training #fit #healthy #motivation #fitnessonline #virtualfitness #virtualclass #teams #personaltrainer #sports #workout #exercise #teamwork #teamworkmakesthedreamwork #homeworkout #fitspiration #stayhome #stayathome #wirbleibenzuhause #digitalagency #agenturbrandung #köln #cologne #berlin
#startyourweekright mit Yoga für Team brandung! Heute Morgen sind wir aktiv in eine neue Woche im #homeoffice gestartet: @mirijamlorch.bewusstleben hat uns über Video angeleitet, so dass wir grade frisch und tiefenentspannt durchpowern können! Danke für diese tolle Session 😊 . . . #startyourdayright #agencylife #yoga#yogateacher #yogapractice #virtualyoga #yogaonline #onlineyoga #onlineyogaclasses #teamyoga #teamsyoga #zoomyoga #mindfulness #health #worklifebalance #wirbleibenzuhause#stayhome #stayaathome #stayconnected #digitalagency #digitalagentur#agenturbrandung #teambrandung #teamlife #crewlove #cologne #köln #berlin
Außergewöhnliche Zeiten erfordern schnelle Maßnahmen: Wir haben mit unserem Kunden @vivantesgmbh in kürzester Zeit einen Corona-Chatbot entwickelt, der erste Fragen rund um das Thema #corona beantwortet! . Und jetzt gilt auch fürs Wochenende: #wirbleibenzuhause - leiste auch Du deinen Beitrag und #stayhome ! 🙏 #corona #covid19 #covid_19 #coronavirus #virus #wirvsvirus #flattenthecurve #vivantes #hilfe #chatbot #bot #newproject #digitalproject #homeoffice #digitalagency #digitalagentur #berlin #agenturbrandung #teambrandung
Agenturfrühstück im #stayathome Style! Ja, heute ist wirklich "Frühstück-am-Arbeitsplatz-Tag" und das lassen wir uns nicht nehmen😁 (Elisa: "Ich sitze auf einem Ball!" Rotti: "Guck mal, ich auch!" Ohhkaaay....🙄😁 Ob wir langsam irre werden? Auf keinen Fall!☝️☺️ Schön war's mit euch!🥰) . #agenturfrühstück #breakfast #breakfasttime #breakfastclub #breakfastgoals #homeofficebreakfast #homeoffice #teamfrühstück #teamlife #teams #teambrandung #crewlove #corona #stayhome #flattenthecurve #agenturbrandung #digitalagency #digitalagentur #köln #cologne #berlin
Wow!🔥 140 großartige Menschen in einem Videocall! Wir haben heute unser erstes Weekly per Teams gestartet und es hat bombastisch geklappt! (Auch ohne wie von unserem Admin befürchtetes Chips-Geknabberei im Hintergrund 😉). Wir sind natürlich genau so gespannt wie ihr, wie die ganze Lebens- und Arbeitssituation die nächsten Wochen aussehen wird und halten euch über unser #agencylife auf dem Laufenden!👌 . #weekly #meeting #videocall #homeoffice #agenturbrandung #teambrandung #agenturleben #teamlife #workremote #digitalagency #berlin #cologne #köln #together #isolatedbutnotalone #staysafe #bettersafethansorry #flattenthecurve #corona #covid19 #keepcalmandwashyourhands #washyourdamnhands #stayhealthy
…and #dontbeselfish! Schütz dich, schütz andere - das gilt in diesen Tagen ganz besonders und es fängt bei den kleinsten Berührungen und Begegnungen an. Wir haben uns entschlossen, sowohl in Berlin als auch in Köln vorerst remote zu arbeiten. Die Testphase letzte Woche verlief einwandfrei, dank flexibler Arbeitszeiten und den entsprechenden technischen Voraussetzungen ist schließlich alles möglich. Wir sind dankbar für das große Glück, die Möglichkeiten von #homeoffice nutzen zu können. Aber noch viel dankbarer sind wir für unsere Kunden und unsere Teams, die zu dieser Zeit so dick zusammenhalten und die Situation großartig meistern. Gemeinsam macht uns diese Zeit noch stärker! . Also #keepcalm und #staysafe! . #bettersafethansorry #flattenthecurve #keepcalmandwashyourhands #washyourdamnhands #stayhealthy #homeoffice #corona #covid19 #agenturbrandung #teambrandung #agencylife #agenturleben #teamlife #videocalls #workremote #digitalagency #berlin #cologne #köln #together #isolatedbutnotalone #thankful
A BREATH OF FRESH AIR FOR YOUR INBOX
Projects. Trends. Events. Jobs. You can subscribe to brandung's newsletter here.