Easy. Agile. Customised. That is
MADE BY brandung
See more
PROJECTS
New in
Wonderful designs, cutting-edge technologies and a brilliant user experience are merged with a rapid grasp of what our customers need: We create digital solutions that make the difference.
View all references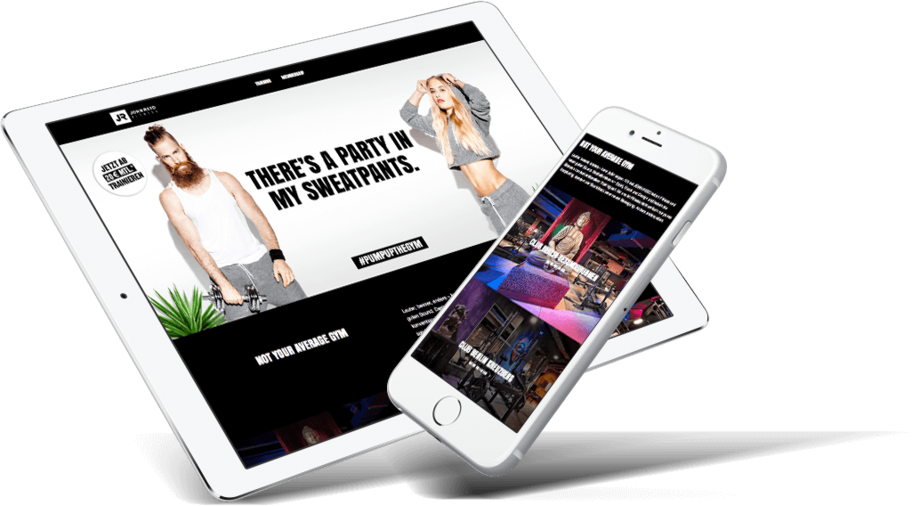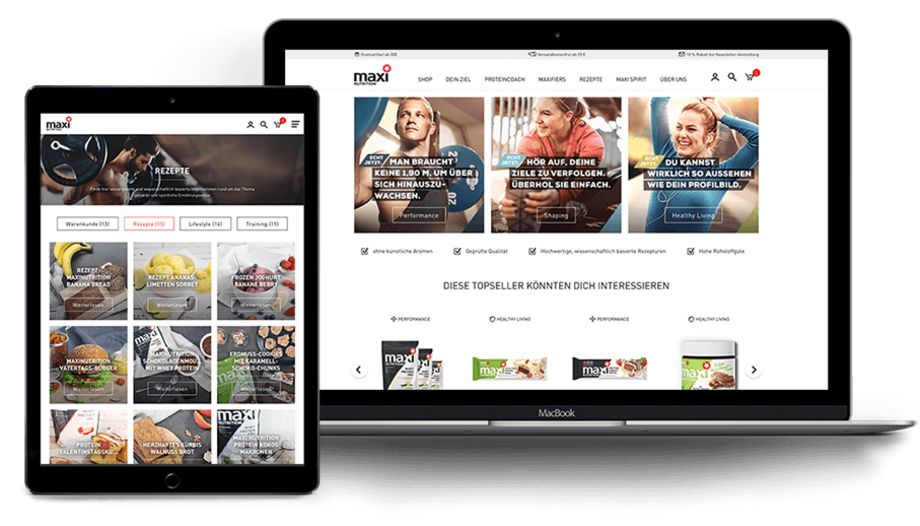 Creativity meets technology

since 2003
We are brandung! The independent digital full-service agency for digital communication, eCommerce and online marketing. We provide solutions in a complete package: ranging from strategic consulting through design and technical development to maintenance. Our clients come from the healthcare, insurance and finance, industrial, football, retail, fashion and FMCG sectors. However, that is not everything by a long shot: we are curious and explore new fields every year - as lateral thinkers, we constantly seek new challenges. To date more than 140 smart minds and lateral thinkers ensure that clients such as C&A, porta!, HDI, MEDION, McFIT, Carhartt WIP, 1. FC Köln and FC Schalke 04 place their trust in us.
Wanted - Digital Thinkers
We require a German language level of B1 or higher, this is why our job postings are only available in German!
Whether you are a techie, UX developer, project manager or a designer: we look forward to recruiting motivated new faces for our teams in Cologne and Berlin. Have a lookt at our agency insights and job offers.
See our job offers (only in german)
Our services
We develop websites, online shops and digital applications, which raise users' pulses. We create unique designs and develop sustainable concepts for the simple editing and maintenance of digital platforms. Ranging from a MVP to a high end product with all the premium features: in all our projects we find a solution that is perfectly tailored to our clients' needs.
#brandungagency
Be part of it. During projects and when brandung is on tour, as part of our lively agency activities or at training sessions at the brandung campus: It's all available on Facebook, Instagram and Twitter!
AUS AUS AUSGEZEICHNET!! 🏆🏋️‍♀️🏋🏽‍♂️ @johnreedfitness_ und wir haben die #TYPO3awards gerockt - denn die beste Sports Website 2019 geht an uns! Yeah! Den Link zum Projekt gibt's bei Facebook✌️ #winner #typo3 #award #awards #website #relaunch #digitalproject #awardproject #digitalagency #agenturbrandung #berlin #fitness #music #urbanculture #johnreed #johnreedfitness #mcfit #challenge #accepted #completed
#spürbar nah: Der @fckoeln gibt uns jetzt die heißesten Insights aus der laufenden Saison. Danke an den #effzeh, dass wir das Hammerprojekt 24/7 zusammen mit @spryker umsetzen durften! Hat #bock gemacht!🐏 Den Link gibts bei Facebook☝️ #fcköln #1fc #1fcköln #247 #doku #saisondoku #spürbaranders #spürbardigital #spürbarnah #ohneschminke #allesreal #allesecht #newproject #launch #spryker #angular #agenturbrandung #fcbrandung #digitalagency #digitalproject #köln #cologne #buli #bock
Gestern war unsere erste KICKERnight @agentur_brandung und was sollen wir sagen es war ein spannender und fairer Wettkampf! ⚽ Gewonnen hat das Team "Serviceplan" Von der Agentur @serviceplan Natürlich wollen wir eine REVANCHE und uns den Pokal zurückholen! 🏆 Danke nochmal an alle Teilnehmer @publicispixelpark @serviceplan @enno.digital @teamadbaker @okaese.de, MIRA Consulting @forkunstablemedia @jagdtotal für den lustigen & schönen Abend.
Hello #digitalplayer🙌🏽 Wen von euch treffen wir nächste Woche bei der @esbnetzwerk Digital Sports & Entertainment in Berlin? Schaut mal bei @shopware und uns vorbei und lasst euch den Tag versüßen!🍭 Freuen uns auf euch! #letstalk #about #ecommerce #hitthatsweetspot #shopware #esb #esbnetzwerk #esbmarketing #digitalsports #DSE #onlineshop #ticketshop #merch #digitalagency #agenturbrandung #brandungontour #berlin
Jan freut sich sichtlich über die nette Abwechslung zum grauen Entwickleralltag: Das @freundinmagazin ist bei uns eingeflattert! Bitte nach dem "Sex ist wie Pizza"-Artikel noch weiterlesen - denn da sind die TOP Arbeitgeber 2019 aufgelistet, ermittelt von der #freundin und @kununu_com. Und ratet mal, wer wieder dabei ist?Yes! 😁😍🙌🏽 #toparbeitgeber #toparbeitgeber2019 #toparbeitsplatz #toparbeitskollegen #agenturbrandung #digitalagency #familienfreundlich #since #2003 #cologne #köln #berlin #teamlife #agencylife #crewlove #springindiebrandung
Welcome to brandungs #agile academy! Gestern fand die erste interne Schulung mit unseren "Neuen" in Berlin statt. Wie hat's euch gefallen?🤓 #agileworking #agiledevelopment #agilemindset #agilesarbeiten #scrum #academy #inhouse #agilemanifesto #agenturbrandung #berlin #digitalagency #agencylife #teambrandung
Kann es einen schöneren Start ins Wochenende geben als die #php Usergroup Cologne?❤️ Den Link zur Veranstaltung gibt's bei Facebook. Wir freuen uns auf Bier, Snacks und natürlich Euch!☝️ #friday #weekendvibesonamonday #phpugcgn #phpug #phpusergroup #barcamp #meetup #tech #techmeetup #event #köln #cologne #sandboxcologne #brandung #agenturbrandung #digitalagency
A BREATH OF FRESH AIR FOR YOUR INBOX
Projects. Trends. Events. Jobs. You can subscribe to brandung's newsletter here.