Easy. Agile. Customised. That is
MADE BY brandung
See more
PROJECTS
New in
Wonderful designs, cutting-edge technologies and a brilliant user experience are merged with a rapid grasp of what our customers need: We create digital solutions that make the difference.
View all references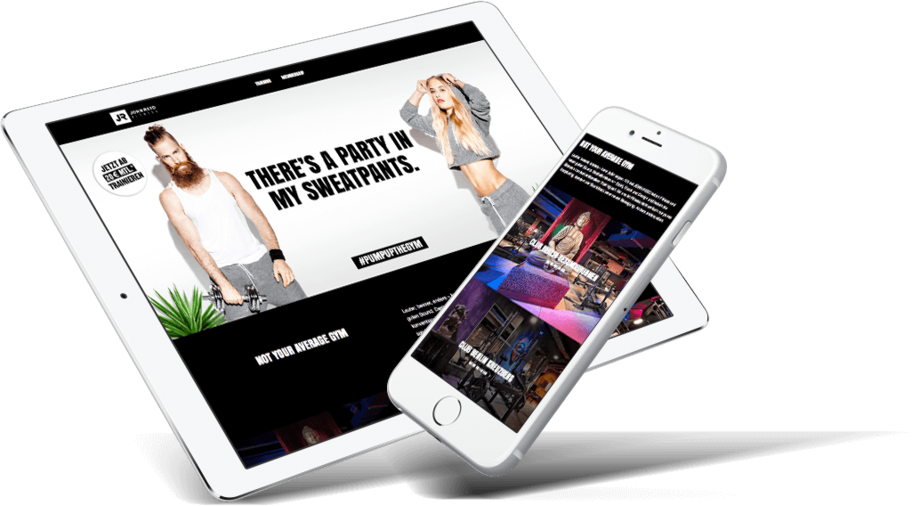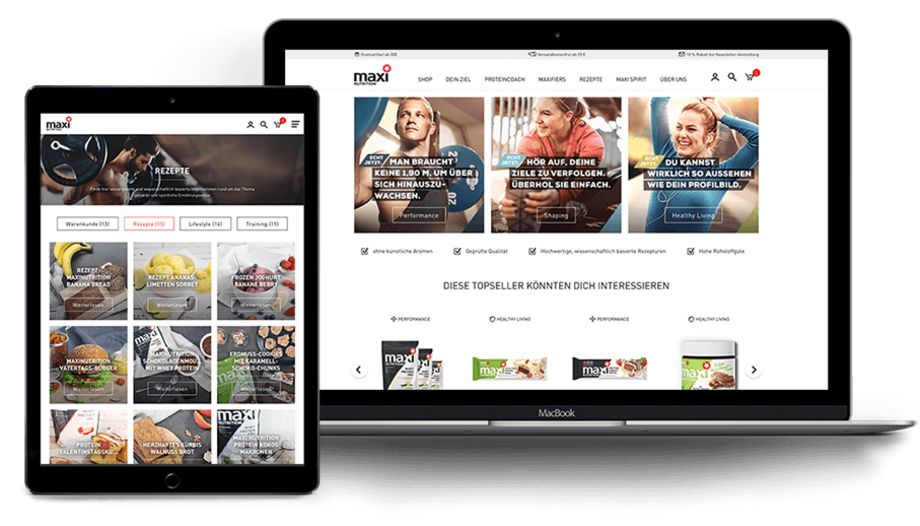 Creativity meets technology

since 2003
We are brandung! The independent digital full-service agency for digital communication, eCommerce and online marketing. We provide solutions in a complete package: ranging from strategic consulting through design and technical development to maintenance. Our clients come from the healthcare, insurance and finance, industrial, football, retail, fashion and FMCG sectors. However, that is not everything by a long shot: we are curious and explore new fields every year - as lateral thinkers, we constantly seek new challenges. To date more than 140 smart minds and lateral thinkers ensure that clients such as C&A, porta!, HDI, MEDION, McFIT, Carhartt WIP, 1. FC Köln and FC Schalke 04 place their trust in us.
Wanted - Digital Thinkers
We require a German language level of B1 or higher, this is why our job postings are only available in German!
Whether you are a techie, UX developer, project manager or a designer: we look forward to recruiting motivated new faces for our teams in Cologne and Berlin. Have a lookt at our agency insights and job offers.
See our job offers (only in german)
Our services
We develop websites, online shops and digital applications, which raise users' pulses. We create unique designs and develop sustainable concepts for the simple editing and maintenance of digital platforms. Ranging from a MVP to a high end product with all the premium features: in all our projects we find a solution that is perfectly tailored to our clients' needs.
#brandungagency
Be part of it. During projects and when brandung is on tour, as part of our lively agency activities or at training sessions at the brandung campus: It's all available on Facebook, Instagram and Twitter!
#berlincalling: In genau einer Woche sind wir ALLE gemeinsam in Berlin und lassen es zusammen krachen🎉 Zuerst gibt's ein #brandungcampus XMAS Special mit sehr coolen Vorträgen und anschließend ziehen wir los - wohin, ist noch top secret☝️ Die Vorfreude wächst auf jeden Fall bei uns!!😁🙌🏽 #weihnachtsfeier #2019 #xmas #xmasparty #bock #oneweektogo #vorfreude #brandung #halligalli #party #agencylife #teamlife #crewlove #digitalagency #agenturbrandung #berlin #cologne
Was sind die Top-Entwicklungen und E-Commerce Trends heute und in Zukunft? Max spricht mit Johannes von unserem Partner Claranet u.a. über skalierbare Cloud-Lösungen und natürlich aktuelle Themen wie headless und API first. Den Link zum Video im @t3n_magazin gibt's bei Facebook! #ecommerce #trends #shop #infrastructure #customercentricity #safetyfirst #highperformance #stability #cloud #headless #claranet #agenturbrandung #digitalagency #cologne #berlin #t3n #t3nmagazin
Grüße aus Nürnberg! Wir wurden von unserem Kunden @tchibo mobil zum Dienstleistertag eingeladen. Jasmin, Taline und Claire waren vor Ort - haben uns 1a vertreten, das Bühnenprogramm genossen und den Award der Kategorie "Newcomer 2019"😁 entgegengenommen - Danke an das #tchibomobil Team für die schöne Idee! Es war großartig bei euch! #tchibo #mobil #mobilfunk #dienstleistertag #nürnberg #brandungontour #teambrandung #teamlife #agenturbrandung #digitalagency #cologne
Wir sind von ❤ digital - aber manchmal muss es auch mal nostalgisch werden! Gestern war so ein Tag: Unsere Kölner Kreation hat die flying brandung Bakery eröffnet und duftende Plätzchen gezaubert. Das Ergebnis steht in der Küche - lasst es euch schmecken!😉 #bakery #cookies #plätzchen #backen #xmas #weihnachten #weihnachtsbäckerei #hohoho #teamlife #crewlove #creativity #teambrandung #agenturbrandung #digitalagency #cologne #köln
Wow! Wir sind immer noch geflasht von dem grandiosen @creativemornings_cgn Meetup mit @limmaland - und davon, dass "Floor Inspiration" hier nochmal ne neue Bedeutung bekommen hat😉Wir sind auf jeden Fall voll motiviert in die Woche gestartet💪 Ihr auch?☺️ #startyourweekright #goodstart #mondaymood #mondayvibes #mondaysbelike #inspirational #inspiration #motivation #art #design #creativemeetup #creativemornings #cologne #köln #lost #limmaland #ikea #ikeahacks #event #digitalagency #agenturbrandung #sandboxcologne
OHO – heute war es endlich soweit. Bei uns war @creativemornings_cgn! Es ging alles um das Thema #LOST. Aber lost, wären wir überhaupt nicht! ☺️ Alle können jetzt mit einem vollen Bauch und super vielen Inspirationen in den Tag und und in das Wochenende starten. Danke nochmal an @limmaland für den tollen Vortrag und den realistischen Einblick in einen Start-Up Alltag – mit all seinen Höhen und Tiefen. 🎢 In unserer Story sind noch ein paar Einblicke vom Creative Mornings! ☺️ #creativemornings #creativemeetup #creative #meetup #art #design #designmeetup #inspiration #lost #cologne #köln #ikea #ikeahacks #interiordesign #event #digitalagency #agenturbrandung #teambrandung #sandboxcologne
#creativewednesday Heute hatte die Kreation ihr Kreationsmeeting! Corinna & Elisabeth präsentierten einen Workshop und wir durften mit @lego spielen und dadurch unsere Kreativität ausleben!🌈 Das Ganze war zum Thema #legoseriousplay Eine sehr kreative Art um auf viele Ideen zu kommen. 💡 Solche Meetings kann es gerne öfters geben! 😉 #workshop #kreative #creative #lego #funatwork #agentur #agenturleben #agency #agenturbrandung #cologne #springindiebrandung
#lunchtime Alle guten Dinge sind drei! Köln hat alles gegeben und auch GEWONNEN. 🎉 Aber wer kann schon Pizza widerstehen?! 🍕 Kocht ihr auch in eurer Mittagspause? #challenges #agency #agencylifestyle #agencylife #digitalagency #cologne #vs #berlin #cooking #pizza #lunchtime  #cookingtime #teamlife #agenturbrandung #springindiebrandung
Letzte Woche Freitag war unsere Designerin Jenny spontan in Düsseldorf auf der @adc_germany Unter dem Motto "Loslassen" präsentierten Speaker u.a. von @google, @adidas und viele mehr. Hier hat jeder das Thema zu seinem eigen gemacht, daher wurde sowohl über Transformational branding bis hin zu AI gesteuerter Werbung geredet. Dazu besuchte Jenny die Workshops zum Thema Sparks AR & Beyond Gestaltung. Also geballte Inspirations-Power, die wir gerne mit ins neue Jahr 2020 nehmen. #2020inspiration #brandungontour #brandung #agenturbrandung #adc #inspiration #loslassen #2019 #workshop
A BREATH OF FRESH AIR FOR YOUR INBOX
Projects. Trends. Events. Jobs. You can subscribe to brandung's newsletter here.