Easy. Agile. Customised. That is
MADE BY brandung
See more
PROJECTS
New in
Wonderful designs, cutting-edge technologies and a brilliant user experience are merged with a rapid grasp of what our customers need: We create digital solutions that make the difference.
View all references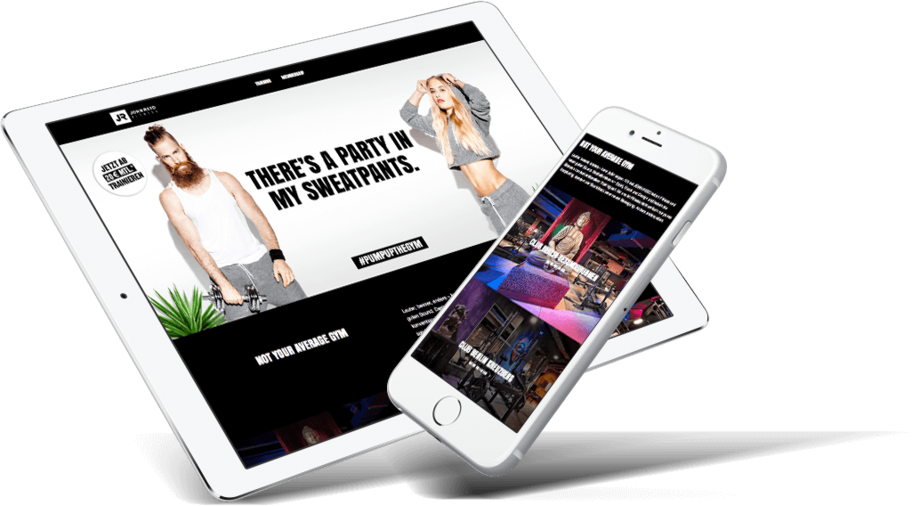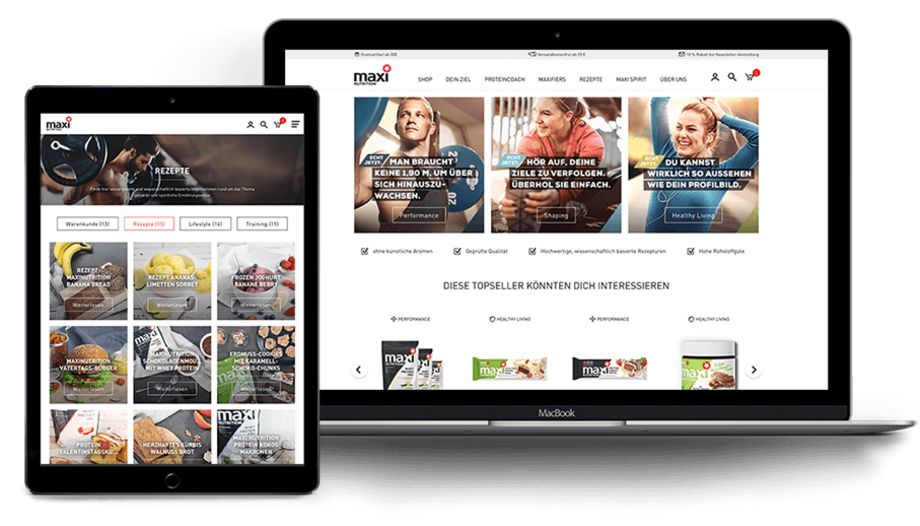 Creativity meets technology

since 2003
We are brandung! The independent digital full-service agency for digital communication, eCommerce and online marketing. We provide solutions in a complete package: ranging from strategic consulting through design and technical development to maintenance. Our clients come from the healthcare, insurance and finance, industrial, football, retail, fashion and FMCG sectors. However, that is not everything by a long shot: we are curious and explore new fields every year - as lateral thinkers, we constantly seek new challenges. To date more than 140 smart minds and lateral thinkers ensure that clients such as C&A, porta!, HDI, MEDION, McFIT, Carhartt WIP, 1. FC Köln and FC Schalke 04 place their trust in us.
Wanted - Digital Thinkers
We require a German language level of B1 or higher, this is why our job postings are only available in German!
Whether you are a techie, UX developer, project manager or a designer: we look forward to recruiting motivated new faces for our teams in Cologne and Berlin. Have a lookt at our agency insights and job offers.
See our job offers (only in german)
Our services
We develop websites, online shops and digital applications, which raise users' pulses. We create unique designs and develop sustainable concepts for the simple editing and maintenance of digital platforms. Ranging from a MVP to a high end product with all the premium features: in all our projects we find a solution that is perfectly tailored to our clients' needs.
#brandungagency
Be part of it. During projects and when brandung is on tour, as part of our lively agency activities or at training sessions at the brandung campus: It's all available on Facebook, Instagram and Twitter!
Liebe Freunde der gepflegten UX, hebt euch für Aschermittwoch noch ein bisschen Energie auf! Da hosten wir die #uXchange in der Kölner brandung - und reden nicht über begangene Karnevalssünden, sondern u.a. über die Verantwortung im UX Design für gute und nachhaltige digitale Projekte. Wir freuen uns auf dieses tolle Meetup und jeden von euch, der vorbeischaut☺️ . ➡️Den Link zur Anmeldung gibt's wie immer bei Facebook! #meetup #ux #cgn #uxmeetup #userexperience #uxdesign #uxdesigner #usability #changeofperspective #digitalproject #digitalagency #agenturbrandung #sandboxcologne #sandboxcgn #cologne #köln #teambrandung
#bouldernight: Irgendwie haben wir das in Köln für uns entdeckt - und die Gruppe wird bei jedem Mal ein bisschen größer🙌🏽 Gestern wars zu voll und wir fast zu viele, um ein schönes Gruppenfoto zu machen. Daher hier ein #flashback mit perfektem Posing vom letzten Mal im @boulderplanet_koeln👌 Vielleicht brauchen wir bald auch einfach unsere eigene Wand im Büro?🤔 #träumenerlaubt #thinkbig #bouldern #upintheair #reachhigh #haveabreak #boulderbreak #klettern #aktivepause #köln #cologne #teamlife #teamboulder #agencylife #agenturbrandung
#newproject mit FERRERO: Wir launchen die neue Website für duplo! Hier tauchen Fans auf dynamische Art und Weise in die Welt der wahrscheinlich längsten - pardon, smartesten🤓- Praline der Welt ein👌 . ➡️Den Link gibt's wie immer bei Facebook. Und so wie es der TV Spot schon optimal vormacht: Klicken und teilen ist natürlich immer gerne gesehen ;) #relaunch #website #digitalcommunication #digitalproject #duplo #ferrero #längstepralinederwelt #smartestepralinederwelt #schoko #schokoholic #smart #klicken #teilen #mobilefirst #brand #brandexperience #react #nextjs #agenturbrandung #digitalagency #berlin
#gekommenumzubleiben: Seit 5 Jahren freuen wir uns über deine freshen Ideen und deine Inspirationen in jeglicher Hinsicht. Herzlichen Glückwunsch zum Jubiläum und danke, Choo!🎉 (Fürs Bild haben wir ihn dann auch ausgepackt😉) #jubiläum #jubilee #5years #congrats #screendesigner #screendesign #designlife #teamlife #teambrandung #agencylife #digitalagency #agenturbrandung #sayhitothefamily #cologne #köln #springindiebrandung
#howtoscrum: Mit unserem agile Coach Phillip vertiefen wir in Köln unsere Kenntnisse und challengen uns im Ballpoint Game🙌🏽 (Spoiler für alle von uns, die morgen noch den Workshop machen: Schaut mal in die Stories für die beste Methode😁) #scrum #workshop #agile #agileworking #agilecoach #scrummaster #spoiler #ballpointgame #teamwork #iterative #iterativeprocess #teamlife #agencylife #digitalagency #agenturbrandung #köln #cologne #berlin
2020 bringt uns schon im Januar Verstärkung*hoch6! Wir freuen uns sehr, dass Stella (Junior Screen Designer) und Alexander (UX Designer) in Berlin einen scharfen Blick auf unsere Projekte und Pflanzen haben, in Köln sorgen Sandra (UX Designer), Martin (Key Account Manager), Björn (Senior Frontend Developer) und Mareike (Project Manager) für frischen Wind. #heartlywelcome! #teambrandung #springindiebrandung #sayhitothefamily #agenturbrandung #köln #cologne #digitalagency #agencylife #teamlife #2020 #newyear #newfaces #januar #january #projectmanagement #ux #ui #frontend #dev #accountmanagement #welcome #onboard
Woran du merkst, dass du deinem Arbeitgeber blind vertraust?🤔 Zum Beispiel, wenn du anfängst, einfach seine Pillen zu schlucken. 🙈😁Danke für den Energieboost! #yourjustlikeapill #energy #energyboost #keinesorge #onlytraubenzucker #newyear #motivation #bock #dankeanna #teambrandung #berlin #köln #cologne #teamlife #agencylife #agenturbrandung #digitalagency
We are #backontrack! Und sind mit dem ersten teamübergreifenden Monthly ins neue Jahr gestartet. So kann's gerne weitergehen!💪 #hellomonday #hello2020 #mondays #startyourweekright #monthly #meeting #meetup #agencylife #teamlife #projectmanagement #ux #ui #devlife #digitalagency #agenturbrandung #köln #cologne #berlin
A BREATH OF FRESH AIR FOR YOUR INBOX
Projects. Trends. Events. Jobs. You can subscribe to brandung's newsletter here.