Easy. Agile. Customised. That is
MADE BY brandung
See more
PROJECTS
New in
Wonderful designs, cutting-edge technologies and a brilliant user experience are merged with a rapid grasp of what our customers need: We create digital solutions that make the difference.
View all references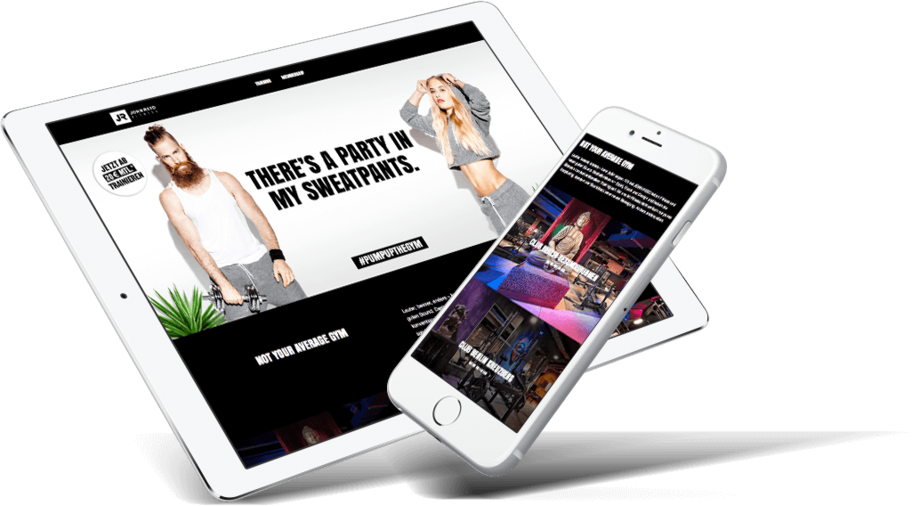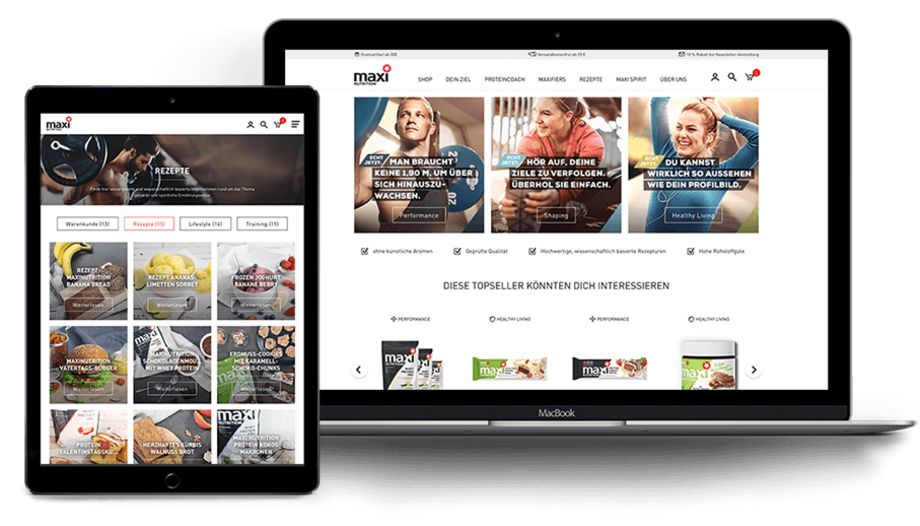 Creativity meets technology

since 2003
We are brandung! The independent digital full-service agency for digital communication, eCommerce and online marketing. We provide solutions in a complete package: ranging from strategic consulting through design and technical development to maintenance. Our clients come from the healthcare, insurance and finance, industrial, football, retail, fashion and FMCG sectors. However, that is not everything by a long shot: we are curious and explore new fields every year - as lateral thinkers, we constantly seek new challenges. To date more than 140 smart minds and lateral thinkers ensure that clients such as C&A, porta!, HDI, MEDION, McFIT, Carhartt WIP, 1. FC Köln and FC Schalke 04 place their trust in us.
Wanted - Digital Thinkers
We require a German language level of B1 or higher, this is why our job postings are only available in German!
Whether you are a techie, UX developer, project manager or a designer: we look forward to recruiting motivated new faces for our teams in Cologne and Berlin. Have a lookt at our agency insights and job offers.
See our job offers (only in german)
Our services
We develop websites, online shops and digital applications, which raise users' pulses. We create unique designs and develop sustainable concepts for the simple editing and maintenance of digital platforms. Ranging from a MVP to a high end product with all the premium features: in all our projects we find a solution that is perfectly tailored to our clients' needs.
#brandungagency
Be part of it. During projects and when brandung is on tour, as part of our lively agency activities or at training sessions at the brandung campus: It's all available on Facebook, Instagram and Twitter!
#azubiday: In Köln hatten wir heute Besuch aus der Berufsschulklasse unserer Frontend Azubine Jenny. Beim gemeinsamen Vormittag gabs Einblicke in unseren Agenturalltag und in die Bereiche Design und Frontend✌️ #azubi #ausbildung #azubis #azubigram #design #frontend #frontenddev #frontenddeveloper #frontenddevelopment #agentur #ausbildungsagentur #ausbilder #berufsschule #agenturbrandung #digitalagency #digitalagentur #cologne #köln
#newbies: Der Februar brachte uns nicht nur durch #sturmsabine ziemlich viel frischen Wind, sondern auch durch unsere Neustarter! ❤️lich Willkommen Robin (Backend Developer), Vanessa (Junior Project Manager), Jonas (Online Marketing Manager), Joël (Project Manager), Andrei (Senior Frontend Developer) und Philipp (Junior Frontend Developer) in Köln sowie Sebastian (Project Manager) und Kim (Junior Frontend Developer) in Berlin🙌🏽 . #teambrandung #springindiebrandung #sayhitothefamily #agenturbrandung #köln #cologne #berlin #digitalagency #agencylife #teamlife #2020 #newfaces #februar #february #projectmanagement #onlinemarketing #seoexperts #frontend #backend #dev #welcome #onboard
All you need is love - and SCHOKOLADE! Dass beides eigentlich unzertrennlich ist, sieht man an der romantischen Kombi von Milky🥛& Schoki🍫, die den kinder Riegel so einzigartig machen. Für unseren Kunden FERRERO haben wir das Liebespaar🥰 in einem Online-Game auf Valentinstagreise geschickt - noch heute könnt ihr die beiden bis ins Meer oder All begleiten und tolle Gewinne absahnen!👌 .➡️Den Link gibt's wie immer bei Facebook! . #valentinesday #valentinstag #valentine #love #allyouneedislove #chocolate #schokolade #schoki #kinderriegel #ferrero #milkyundschoki #milkyschoki #valentinstagsreise #onlinegame #win #digitalproject #digitalagency #agenturbrandung #berlin
#employeecentricity: Es gibt verdammt viele Gründe dafür, in die brandung zu springen - und wir wollen noch mehr davon! Heute ist unsere HR Managerin Anna auf der #staykonferenz für #Mitarbeiterbindung in Berlin und lässt sich inspirieren. Also so viel ist klar: Wir lassen uns gerne wieder von dir überraschen, Anna!😉 . #stay #conference #hr #hrconference #employer #employermarketing #mitarbeiter #team #teamlife #crewlove #bestekollegen #worklife #agencylife #agenturleben #agenturköln #agenturberlin #digitalagency #digitalworklife #agenturbrandung #springindiebrandung #gekommenumzubleiben
Heute ist #hugday - also Freunde, umarmt euch! 💙❤️ Ingo und Schoßhund @gula.grohnert machen's vor. Habt ihr heute schon ne herzliche Umarmung verteilt?😉 . #freehugs #hugday❤️ #hugday2020 #doglife #doglove #dogsofinstagram #agencylife #agenturleben #teamlife #crewlove #digitalagency #agenturköln #weworkcologne #agenturbrandung #teambrandung #agencydog #agenturhund
it'all about #timing⏰: Im neuen Blogpost für das Magazin unseres Partners @roqqio spricht unser Head of SEO Max darüber, wann und wie SEO in Relaunchprojekten optimal eingebunden werden sollte, damit Sichtbarkeit und Traffic nicht in den Keller gehen☝️ Max, du hast definitiv den Algorithmus im Blut!🕺🏼 . ➡️Den Link zum Artikel gibt's wie immer bei Facebook! #seo #seoexperts #seoblog #blogpost #searchengineoptimization #timing #ecommerce #onlinemarketing #launch #relaunch #golive #onlineshop #google #traffic #visibility #ctr #cro #digitalagency #digitalagentur #agenturbrandung #köln #cologne #berlin
brandungs 150 shades of #homeoffice - cause Sabine: Denn diese stürmische Dame hat heute alles gegeben und dafür gesorgt, dass viele von uns in Berlin und Köln nicht zur Agentur gekommen sind. Ein paar Eindrücke unserer heimatlichen Arbeitsplätze gibt's noch in den Stories😉 #homeofficeday #causesabine #sturmsabine #stormy #stormyweather #agencylife #agenturleben #teamlife #wework #workplace #weworkberlin #weworkcologne #weworkcgn #agenturbrandung #digitalagency #digitalworklife #berlin #köln #cologne
A BREATH OF FRESH AIR FOR YOUR INBOX
Projects. Trends. Events. Jobs. You can subscribe to brandung's newsletter here.